One hundred people with learning disabilities and autism in England have been held in specialist hospitals for at least 20 years, according to the BBC.
The finding was made during an investigation into the case of an autistic man detained since 2001.
Tony Hickmott's parents are fighting to get him housed in the community near them.
BBC News overturned a court order which had prevented reporting of the case.
Mr Hickmott's case is being heard at the Court of Protection – which makes decisions on financial or welfare matters for people who "lack mental capacity".
Senior Judge Carolyn Hilder has described "egregious" delays and "glacial" progress in finding him the right care package which would enable him to live in the community. He lives in a secure Assessment and Treatment Unit (ATU) – designed to be a short-term safe space used in a crisis. It is a two-hours' drive from his family.
This week, Judge Hilder lifted the anonymity order on Mr Hickmott's case – ruling it was in the public interest to let details be reported. She said he had been "detained for so long" partly down to a "lack of resources".
Like many young autistic people with a learning disability, Mr Hickmott struggled as he grew into an adult. In 2001, he was sectioned under the Mental Health Act. He is now 44.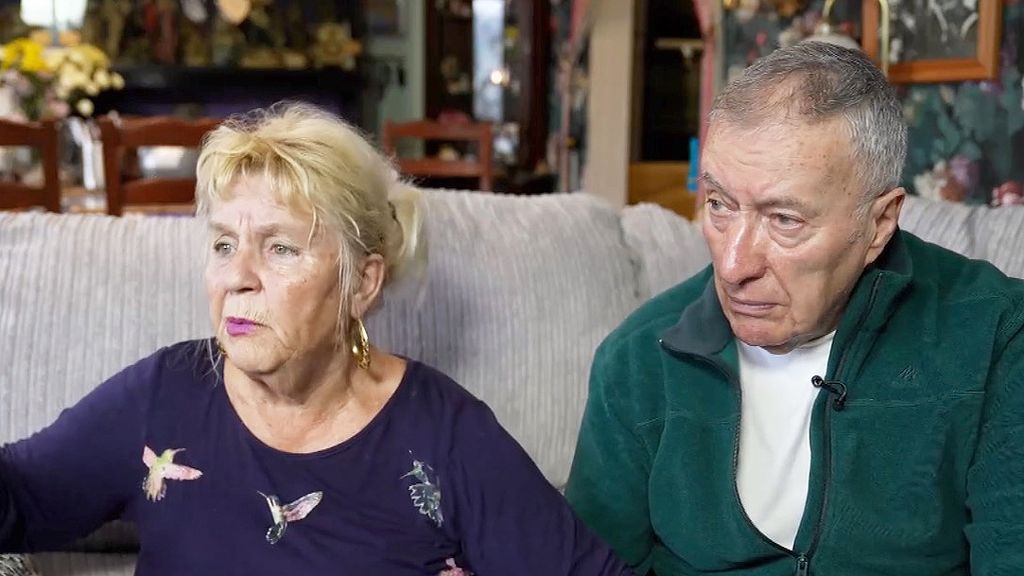 "Nine months we were told he'd be away, until they found him a suitable place in the Brighton area," says his father, 78-year-old Roy.
Mr Hickmott was finally declared "fit for discharge" by psychiatrists in 2013, but he is still waiting for the authorities to find him a suitable home with the right level of care for his needs.
"If he'd murdered someone he'd be out now. He's lost his family, he's lost his home," says his mother Pam, who is 81. "He's just a shadow of the human he used to be. There are so many families like us – crying and screaming. We are our children's voices."
His Assessment and Treatment Unit care is paid for by the NHS – but the cost of housing and caring for him in the community with trained staff would fall to Pam and Roy's local authority, Brighton and Hove, and local NHS commissioners. That process has been bogged down in delays and wrangles. Pam believes the delays are over funding.
"We've got judges telling them to get on with it but they're still not doing it, they're still fighting over the money."