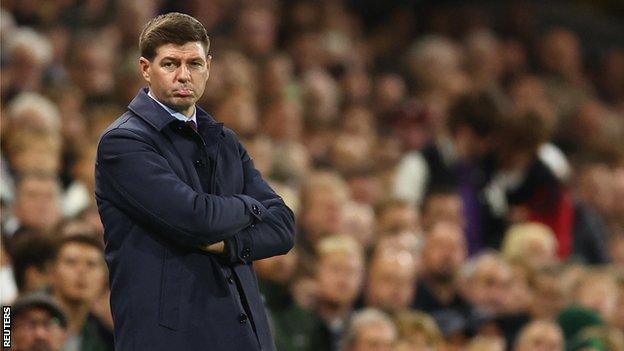 (Image courtesy of BBC)
Following Thursday's 3-0 defeat to Fulham, Aston Villa have announced they have sacked Steven Gerrard as manager.
Villa issued a statement at 10:45pm Thursday night thanking Gerrard for his 'hard work and commitment' with Gerrard set to leave "with immediate effect".
According to The Telegraph, Aston Villa are now looking at Mauricio Pochettino and Thomas Franks, the incumbent at Brentford, to assume the role left by Gerrard.
After 4 winless games for the midland club and wrestling with relegation, it's no surprise to see Gerrard gone. He was booed off following the dismal defeat to Fulham. Chants of "We want Gerrard out" reverberated around Craven Cottage and the fans got what they wanted.
Controversial decisions plagued the start of the season for Steven Gerrard, who made the choice to strip Tyrone Mings of the captaincy and leave Phillipe Coutinho on the bench for his final midweek game.
Pochettino is the bookie's favourite for the job, Aaron Danks will take charge until a full-time manager has been appointed. His first game will be at home to Bournemouth on Saturday.